SAP S/4 HANA

A highly optimized real-time digital suite for the ERP sector !
SAP S/4 HANA is a new and improved version of SAP software, whereas in ' S/4 '
' S ' - Stands for simplifying the business processes of the organization.
' 4 ' - Indicates the fourth generation of SAP software.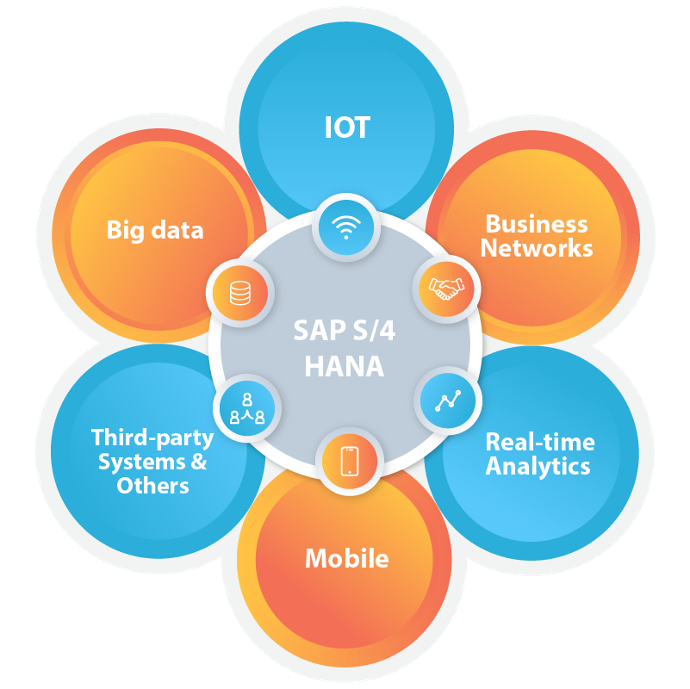 Nex-gen real-time ERP suite for digital business.
Acts as a "Digital Core" for your ERP business.

Can be deployed in a cloud environment or on-premise environment.

Offers personalized, consumer-grade user experience with SAP Fiori.

Provides predictive suggestions in addition to automation.

Globally integrated with other systems.


Processes large volumes of
data at remarkable speeds.

Innovative analytics for cloud
and mobile applications.


Delivers greater efficiencies
with existing processes.

Quick implementation times.

Resort back to normal and provide control.

SAP 's strategic redirection alignment.

Flexibility for integrating and enhancing the features.


Internet of Things (IoT)


Big Data


Real-time Analytics


Mobile

Business Networks


Third-party Systems
and others